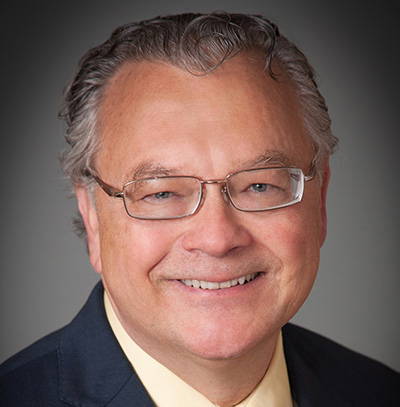 Polymer chemical, Surfactant chemical, Electrochemical, Biochemical, and Organic/Inorganic Chemical arts.
Dr. Otten is an IP Technical Consultant and Science Advisor with the firm. He has over thirty-six years of experience at BASF Corporation in a variety of technical and managerial roles. Most recently, he was manager of Care Chemicals Technology & Innovation, Intellectual Property, and R&D controlling in the U.S. He is a co-inventor on 15 U.S. patents and 45 global applications in the areas of: cleaning applications, surfactant compositions and processes, and urethane foams. Many of the patents protect major profit generators.
BASF Corporation: In the role of IP manager, he was responsible for coordinating the determination of the value of over 1200 current and future patents for the Care Chemicals business. This covered the following technologies: acrylic acid polymers and copolymers, agricultural dispersants, chelating agents, chemical processing, cleaning agents and formulations, coatings, emulsion polymerization, non-ionic surfactants, personal care, pharmaceutical excipients, and others. In his technical scouting role, he identified a number of new technologies to BASF, leading to worldwide activity.
While manager of Performance Chemicals Product & Process Development and R&D, he was responsible for: process support for five sites; cycle time reduction; and new product development.
He was:
co-chair person of BASF's Detroit Area Virtually Integrate Site's Innovation Day; 
heavily involved in the Wyandotte site's Safety Processes and Educational Outreach efforts; and
involved in recruiting and mentoring for the Professional Development Program (PDP). The PDP helps attract top talent for future leadership roles.

Henry Ford Community College: Adjunct professor of freshman chemistry for pre-nursing students.
Purdue University: Instructor of organic chemistry for nursing, pre-med, and engineering students.
United States Department of Agriculture: Northern Regional Labs, Peoria, IL, summers 1969-1976, Carbohydrate analytical methods development.
Ph.D. Purdue University, Physical Organic Chemistry, 1976
B.S. Chemistry, Bradley University, 1971
Course studies in Masters in Theology program at Sacred Heart Major Seminary, Detroit, 2001
HONORS, DISTINCTIONS, PATENTS & PUBLICATIONS