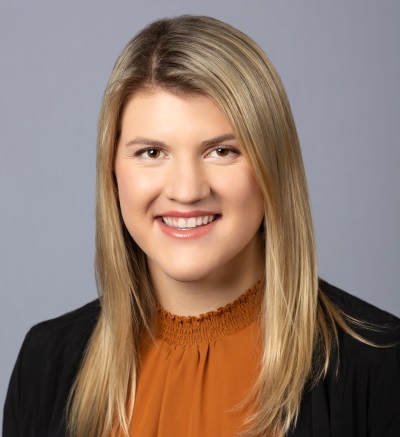 Chemical, Electrochemical, Biochemical, Biotechnology, Life Sciences, Medical devices.
Ms. Scharlau is a patent agent with a unique background that allows for quick understanding of new technologies. With undergraduate degrees in both Biomedical Engineering as well as Chemical and Biological Engineering, her knowledge base is current and broad in the sciences, with concentrations in biological and chemical functionality, biomaterials and fabrication, nanotechnology, pharmaceuticals, medical devices, and applied bioscience. Since cross-sections of many emergent technologies lie on the chemical and biological edge, she is well qualified to represent clients in these burgeoning fields.
Off-duty, Ms. Scharlau is committed to mentoring students at her former university and high school, highlighting women in STEM and potential career paths, as well as advising curriculum to better prepare students for STEM focused industries.
B.S. Biomedical Engineering, Colorado State University, 2019
B.S. Chemical and Biological Engineering, Colorado State University, 2019
U.S. Patent & Trademark Office, 2020
ORGANIZATIONS & AFFILIATIONS